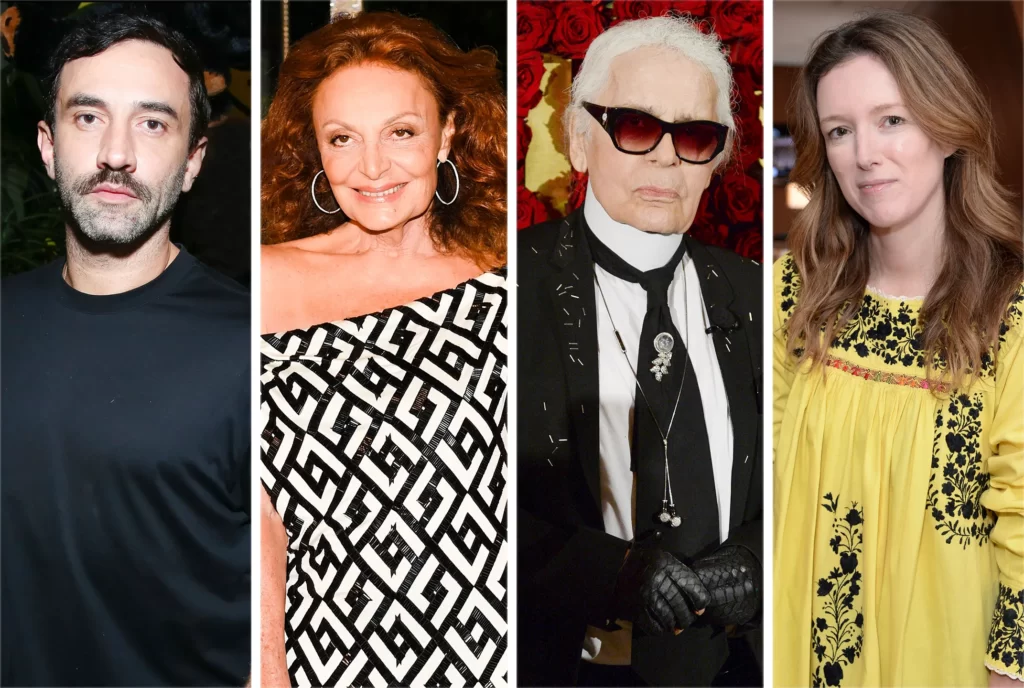 Introduction:
The world of fashion is a realm of creativity, innovation, and extravagance. Behind the glittering runways and luxurious boutiques, there are visionary designers who have not only revolutionized the way we dress but have also amassed staggering fortunes. In this blog, we will delve into the lives and accomplishments of the Top 5 Richest Designers in the world. These designers have not only shaped the industry but have also turned their passion for style into incredible wealth.
Bernard Arnault: 
Bernard Arnault is the chairman and CEO of LVMH Moët Hennessy Louis Vuitton SE, the world's largest luxury goods conglomerate. LVMH owns renowned fashion brands such as Louis Vuitton, Dior, Givenchy, and Fendi, among others. Bernard Arnault is consistently one of the richest individuals globally, with a net worth exceeding $160 billion in 2021. His influence in the fashion industry is undeniable, and he continues to expand his empire.
Françoise Bettencourt Meyers: 
While not a designer herself, Françoise Bettencourt Meyers is a significant figure in the fashion industry due to her ownership stake in L'Oréal, the world's largest cosmetics company. Her family's fortune is intertwined with the fashion world as L'Oréal owns brands like Lancôme, Yves Saint Laurent, and Giorgio Armani Beauty. In 2021, her net worth exceeded $70 billion, making her one of the wealthiest people globally.
Amancio Ortega : 
Amancio Ortega is the founder of Inditex, the world's largest fashion retailer, and parent company of the fast-fashion giant Zara. His innovative approach to fashion retail and a keen sense of market trends have propelled him to immense wealth. In 2021, his net worth was estimated at over $70 billion. Zara's success has changed the fashion industry by delivering trendy clothing at affordable prices with remarkable speed.
Ralph Lauren: 
Ralph Lauren is a legendary American fashion designer known for creating the Polo Ralph Lauren brand, which epitomizes classic, preppy style. His company, Ralph Lauren Corporation, encompasses various brands and product lines, including Polo, Ralph Lauren Purple Label, and Ralph Lauren Home. In 2021, his net worth was estimated at around $6 billion. Ralph Lauren's timeless designs continue to resonate with consumers worldwide.
Giorgio Armani: 
Giorgio Armani is an Italian fashion designer renowned for his elegant and sophisticated clothing and accessories. His company, Giorgio Armani S.p.A., includes brands like Emporio Armani and Armani Exchange. Armani's influence extends beyond fashion, as he has ventured into interior design, cosmetics, and even hotels. In 2021, his net worth was estimated at over $6 billion, solidifying his status as one of the wealthiest designers globally.
Conclusion:
These designers have not only made significant contributions to the fashion industry but have also built formidable business empires. Their influence extends beyond clothing and accessories, impacting various aspects of the luxury and lifestyle sectors. It's worth noting that rankings and net worth can fluctuate due to market dynamics, so it's advisable to consult the latest financial reports and sources for the most up-to-date information on the richest designers in the world as of 2023.